Vihtavuori Reloading Powders are known and respected as top grade products of consistent quality. Vihtavuori has been manufacturing propellants for more than 80 years, and their complete product line satisfies virtually any need. All Vihtavuori powders are made using nitro-cellulose produced from cotton linters in their own plant.
­Vihtavuori N540 is a universal rifle powder for wide variety of medium-sized calibers suitable for both hunting and target shooting. It is an excellent choice for cartridges running from .223/5.56 mm to .308 Winchester and 30-06 Springfield with heavier bullet weights. Vihtavuori N540 delivers outstanding accuracy with exceptionally clean burning. Due to the extra energy content that all N500 series powders include, a velocity up to 30-40 m/s higher can be achieved with the same pressure level compared to the equal in the N100 Vihtavuori series. It is certainly worth trying when using heavier bullets and when higher loading densities and muzzle velocities are needed! Thanks to its symmetrical size (1,0 mm length and 1,0 mm diameter), N540 meters well in reloading equipment and makes loading super easy.
Other Important Information:
Do not exceed the loads displayed in the reloaders guide.
Never mix any two powders regardless of type, brand, or source.
Never substitute any smokeless powder for Black Powder or any Black Powder substitute.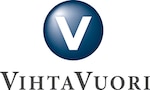 Smokeless Powder, Black Powder, Primers, and Fuses ship from our warehouse with other products. This ensures no more than one Shipping Charge and one HazMat Charge per order. Each order is limited to no more than 25 pounds of Black Powder, and no more than 66 pounds each of Smokeless Powder, Primers, or Fuse. Smokeless Powder, Black Powder, Primers, and Fuses are considered hazardous materials, incur HazMat Charges, and can only ship ground freight within the continental U.S. Due to safety considerations and legal/regulatory reasons, Smokeless Powder, Black Powder, Primers, and Fuses cannot be returned.