Vihtavuori Smokeless Powder is used by the some of the best shooters and manufacturers in the competitive shooting industry, they have gained an excellent reputation for being one of the best smokeless powders available. All of these powders ensure clean burning and repeatable shooting properties in all weathers and conditions. Vihtavuori Smokeless Powders are credited with uniform and superb quality based on full control of the whole production chain beginning from the production of nitrocellulose to the bottling of the end product. These strict quality acceptance limits have helped reloaders and cartridge manufacturers to achieve similar loads regardless of the production lot for more than 85 years. It is easy to see why Vihtavuori Smokeless Powders have achieved a strong position among top class shooters around the world
The N300 series powders are single base porous powders for handguns. Vihtavuori's 3N38 powder is designed especially for competitive handgun shooting with high-velocity loads in 9 mm and .40 S&W cartridges. It's a single-based, tubular powder type, and one of Vihtavuori's small granule powders (0,6 mm length x 0,6 mm diameter). The 3N38 is a popular powder for practical shooting especially among IPSC and USPSA shooters. A relatively slow-burning powder, 3N38 is a perfect choice for making Major loads with good accuracy and clean-burning characteristics, for which Vihtavuori is renowned.
Other Important Information:
Do not exceed the loads displayed in the reloaders guide.
Never mix any two powders regardless of type, brand, or source.
Never substitute any smokeless powder for Black Powder or any Black Powder substitute.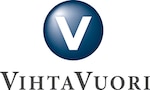 Smokeless Powder, Black Powder, Primers, and Fuses ship from our warehouse with other products. This ensures no more than one Shipping Charge and one HazMat Charge per order. Each order is limited to no more than 25 pounds of Black Powder, and no more than 66 pounds each of Smokeless Powder, Primers, or Fuse. Smokeless Powder, Black Powder, Primers, and Fuses are considered hazardous materials, incur HazMat Charges, and can only ship ground freight within the continental U.S. Due to safety considerations and legal/regulatory reasons, Smokeless Powder, Black Powder, Primers, and Fuses cannot be returned.